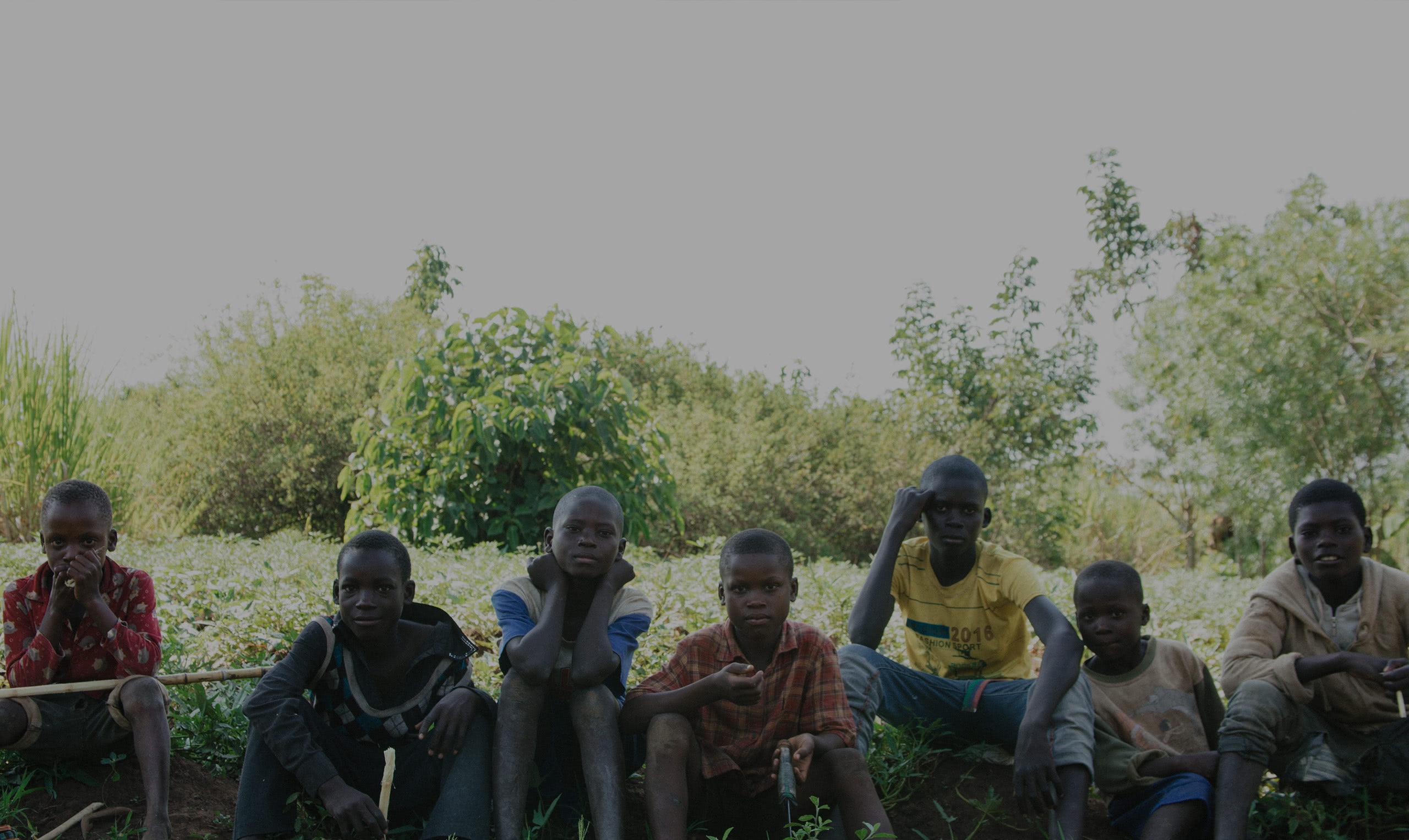 Episode 1
20 Kilometers to Birth
For people in Budondo, Uganda, the quickest way to the hospital used to be a 20 kilometer motorcycle ride away to the nearest city. The road is bumpy, it's dirty, and it's long — too long — when you're seriously ill or in labor with your first child.
Begin the Journey
Section I
Lucky Mukisa
From 1989 to 1995 Bernard Mukisa studied abroad in the U.S.S.R., with the hope that when he returned home to Uganda he would be able to better provide for his family. Over those six years, Bernard would often consider his wife Teopista living alone and his children growing up without him. They had all been born healthy, but taking care of children in Budondo was another challenge, especially alone.
---
But Budondo is a tight-knit community. People look after each other. When Bernard returned, he was relieved to see how well Teopista and his children had fared. The most important thing: they were healthy.
"But most of all, it was the stories of those who died due to lack of healthcare in the community… this was most important: that we found a way to support the community."
---
Teopista had faced challenges in that six years, of course. Both she and Bernard felt their family had been lucky. The stories Teopista told of sick children and women dying in labor affected Bernard the most. He had returned poor, but he wanted to do something. He wanted to address the fear he'd experienced every day for six years. They decided to build a health care center in Budondo.
Section I.I
With funds from Mama Hope, the Mukisas opened Suubi Health Center in 2014. Suubi, Lusoga for "Hope" is just that for Budondo and the surrounding villages. Suubi serves an area with more than 26,000 people every day of the week, at all hours.
---
Section II
Welcome to Suubi Health Center
Before Suubi opened, treatable ailments like pregnancy complications and malaria were often fatal for the people of Budondo. Now, with trained and experienced staff, they can be identified and addressed.
9 AM
10 AM
11 AM
1 PM
2 PM
3 PM
5 PM
Section II.I
Now the challenge Suubi faces is in sustaining itself. Life in Budondo follows the rhythm of the seasons and the meter of the days. At first light people are already feeding livestock, cooking, and gathering wood and water. Many men, young and old, are day-laborers who find jobs in construction and agriculture. Availability of work is unpredictable and pay is low, especially between harvests.
---
Section III
The Crested Crane
The economic realities of rural Uganda are a constant pressure for both Budondo and Suubi. No one in need is turned away, but many residents can't afford to pay for treatment, even at cost. As demand for services increases, charitable funding for supplies and salaries dwindles.
---
Sugarcane is found far and wide in the Eastern region of Uganda. It's the newest all-in land bet in Budondo. It works like this: A few better off residents lease land, buy seed and lorries, and then hire laborers. Very little wealth generated by the crop makes it back to the laborers and their community.
"They look at sugarcane as their university."
---
Children as young as seven often abandon school in order to pursue wages in sugarcane shambas. Those that do manage to stay in school have to choose between underfunded, distant government schools or costly private ones. It's possible to pursue education, but it's hard to prioritize when immediate income is needed and available.
---
Because of its isolation, Budondo doesn't experience the benefits of Uganda's otherwise growing economy, access to technology, or food chains. Building the economy around cash crops like sugarcane, which serve no local need and offer no nutrition, creates a very real risk to food security.
Section IV
Fruits of Passion
The Mukisas know that outside funding is only a stop-gap for Suubi. For the health center to be a long-term success, the answer has to come from within the community. The Mukisas and Mama Hope decided to invest in something else instead: long-term sustainability for Suubi. Charged with finding a plan Charles, Bernard's first son, may have the solution in a fruit.
Section IV.I
---
The government has begun to take notice of Suubi's independent success. To support a growing health center, services like electricity and roads are needed. Suubi believes that as more people are served, more county investment will come into infrastructure.
"We would like Suubi to help people live better. We think we shall succeed."
---
The Mukisas have also begun construction of a community center. They hope to use it is a public forum to discuss community issues and provide a place for children to study. They also plan to rent the space for community events, providing a sustainable source of income that will all be filtered back into running the Suubi Health Clinic.

View progress on the Community Center
---
The biggest win could come in addressing Budondo's biggest economic asset: land. Sugarcane is a predatory industry, especially for small communities; it leaves the soil wrought and doesn't pay a living wage. Other crops, like passion fruit, can be grown independently and sustainably, sold locally, and consumed in times of need.

WWF's Problem with Sugarcane
Busoga, Sugarcane, and Food Security
The Mukisa family continues to build and provide for their community. Mama Hope has helped make this effort possible by investing in their sustainability. Want to help out?
Credits for Episode 1
Advisors
---
Eileen Lee
Dan Schwartzbaum
Jane Francis
Liz Rahner
Special Thanks
---
The Mukisas and all of the people of Budondo. Thank you for your hard work and inspiring stories. Thanks for welcoming me into your community, taking care of me while I was there, and continuing to be so close as I work on this production.
Mama Hope and all of the donors who made this project possible—Thanks.
© 2016 Ryan LeCluyse & Mama Hope
Press inquiries please contact us